Children's Mask Manufacturer : SHANGHAI MEDICAL
5 ply Cartoon Child Mask with Valve with FDA CE and Whitelist
Product Detail
Shanghai Medical Corporation is a professional large-scale manufacturer and supplier of all types of Children's Mask. Children's Mask is a kind of sanitary product, generally refers to a device that is worn on the nose and mouth to filter the air entering the nose and mouth, so as to block harmful gases, odors, and droplets from entering and exiting the wearer's mouth and nose.
If you want to know more about our health care products, please feel free to contact us,we will reply you within 24 hours.




1. Light and environment-friendly;

2. High elasticity ear loop / head strap help fit different users and dual point attachment helps provide a secure seal;

3. Soft nose cushion for easy and comfortable fit;

4. Adjustable nose piece for extra comfort;

5. Breathing valve enables easy breathing and helps avoid moisture fogging inside the mask;

6. At least 95% filtration efficiency against certain non-oil based particles;

7. Activated carbon layers helps reduce organic odor and smell.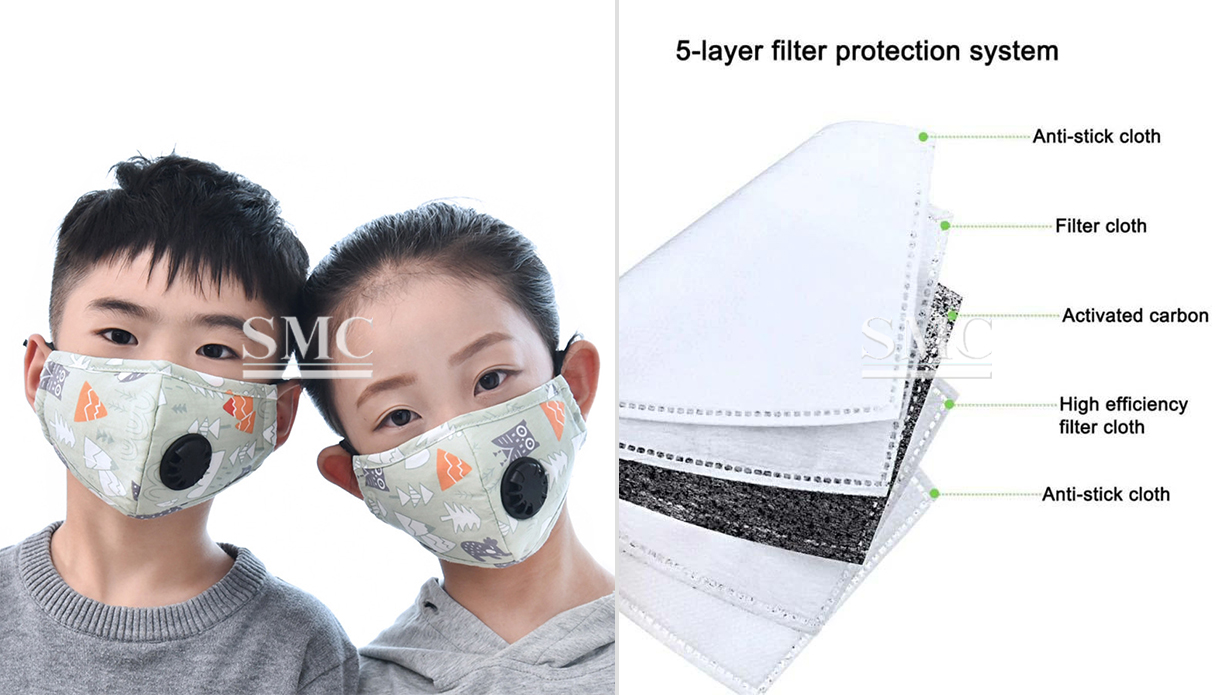 The product is a resuable face mask, This is a reusable mask, which means it can be worn more economically. It is lint-free after touch, no mottled fibers, and the breathing space is three-dimensional after the mask is unfolded. There is no stuffy feeling and smooth breathing. The hood is not deformed.